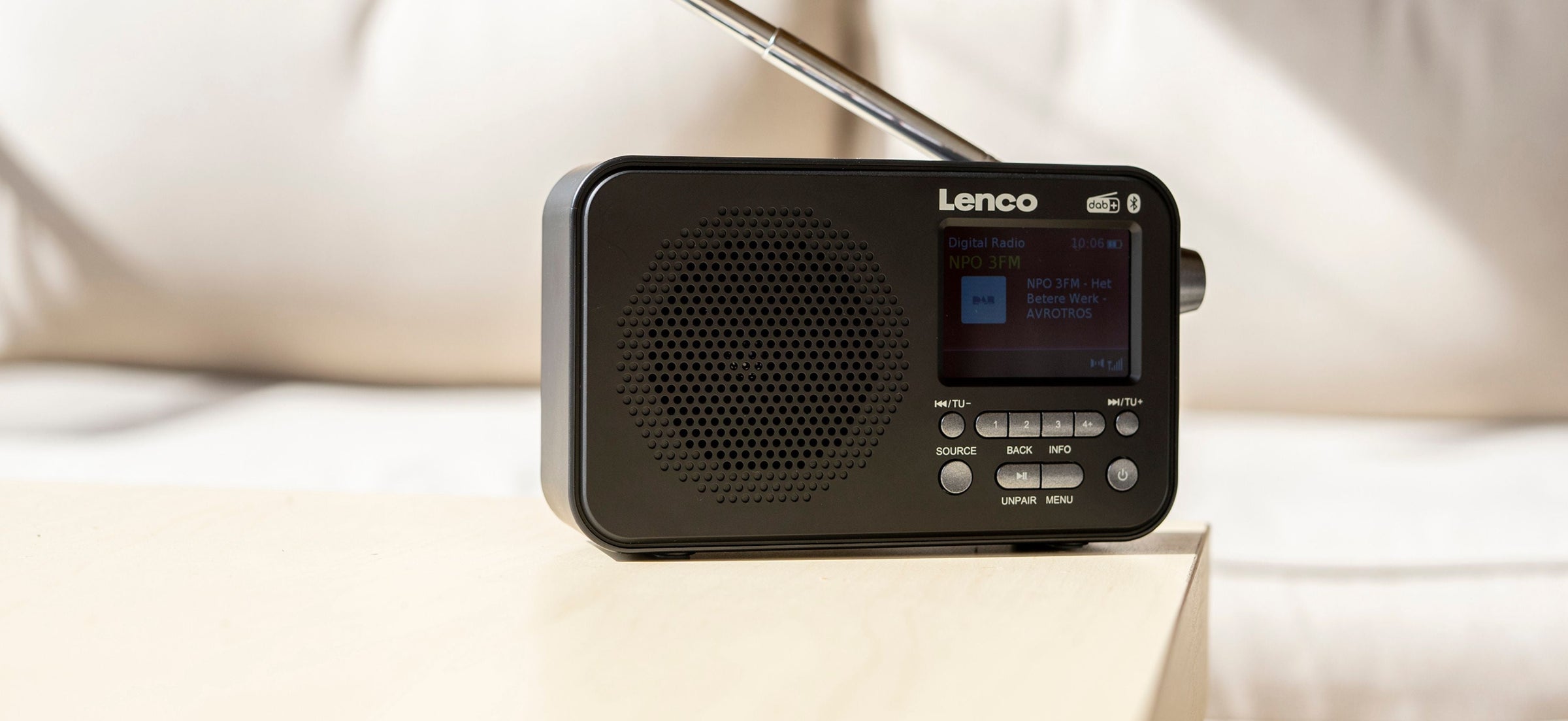 ---
Looking to buy a Bluetooth radio from Lenco?
Welcome to Lenco, the best place for high-quality Bluetooth radios. With our extensive collection of Bluetooth radios, we take wireless listening pleasure to a whole new level. Our Bluetooth radios offer seamless connectivity, allowing you to wirelessly stream your favorite music from your smartphone, tablet, or other Bluetooth devices. Whether you're at home, on the go, or at a party, you can always enjoy your playlists.
Experience wireless listening pleasure wherever you are
Our Bluetooth radios are also equipped with convenient features such as FM/DAB+ radio, USB connections, and even built-in rechargeable batteries for ultimate portability. Whether you're at the beach, in the park, or just at home, you can enjoy your favorite songs anytime, anywhere. At Lenco, quality is our top priority, which is why we deliver Bluetooth radios that are designed to last and provide reliable performance. With their stylish design and user-friendly controls, our radios are the perfect complement to your music experience.
Discover the perfect blend of functionality and style with our Bluetooth radios
Furthermore, our Bluetooth radios are not just functional, but also stylish. With their modern designs and sleek finishes, they fit perfectly into any interior. Whether you're looking for a compact radio for your bedside table, a portable model for on-the-go, or a powerful speaker for your living room, you'll find the ideal Bluetooth radio that meets all your needs at Lenco.