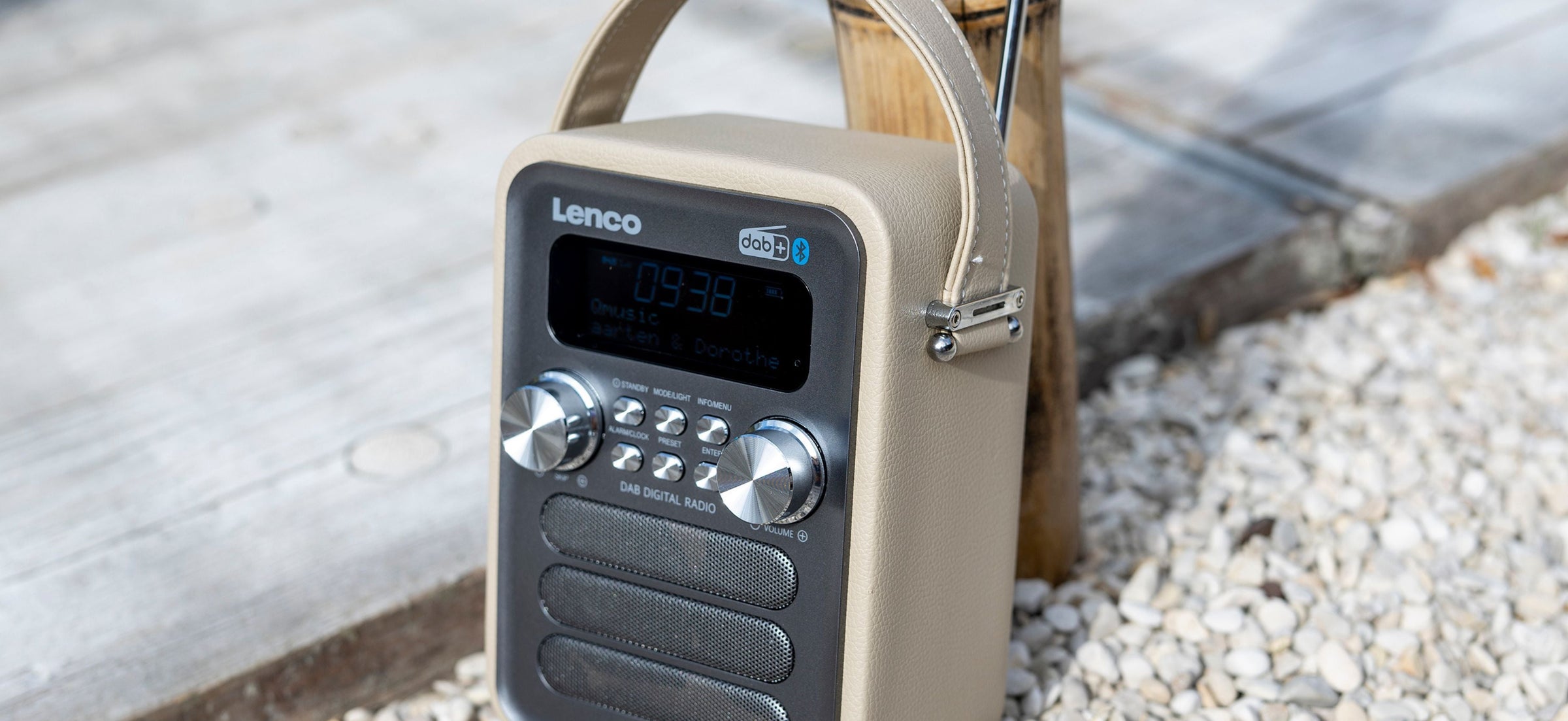 ---
Looking to buy a DAB+ radio from Lenco?
Discover the revolution in radio listening with Lenco's DAB+ radios. With over 75 years of experience in audio technology, Lenco brings you an advanced and high-quality listening experience. With the rise of digital radio, it's time to say goodbye to traditional FM reception and switch to DAB+. With a Lenco DAB+ radio, you can enjoy crystal-clear sound, free from noise and interference. Whether you're at home, on the go, or at the office, you can always enjoy your favorite radio stations with the best sound quality.
Wide range of options with DAB+
Lenco's DAB+ radios offer a wide range of features and options to meet all your needs. With the user-friendly control panel and clear display, it's easy to select your favorite stations and navigate through the available content. Moreover, many Lenco models offer the ability to store preset stations, allowing you quick access to your favorite stations. Additionally, DAB+ provides a greater choice of channels than FM radio, with additional stations available exclusively in digital format.
Stylish design
Lenco also understands the importance of stylish design. Lenco's DAB+ radios combine functionality with contemporary design. Whether you're looking for a compact portable radio for on-the-go or an elegant tabletop model for home, Lenco has it all. With their high-quality finish and durable construction, our radios are designed to last.
In conclusion, if you're looking for a great listening experience with superior sound quality, extensive features, and stylish design, choose a DAB+ radio from Lenco. Make the switch to digital radio and enjoy a world of music and entertainment without compromise.