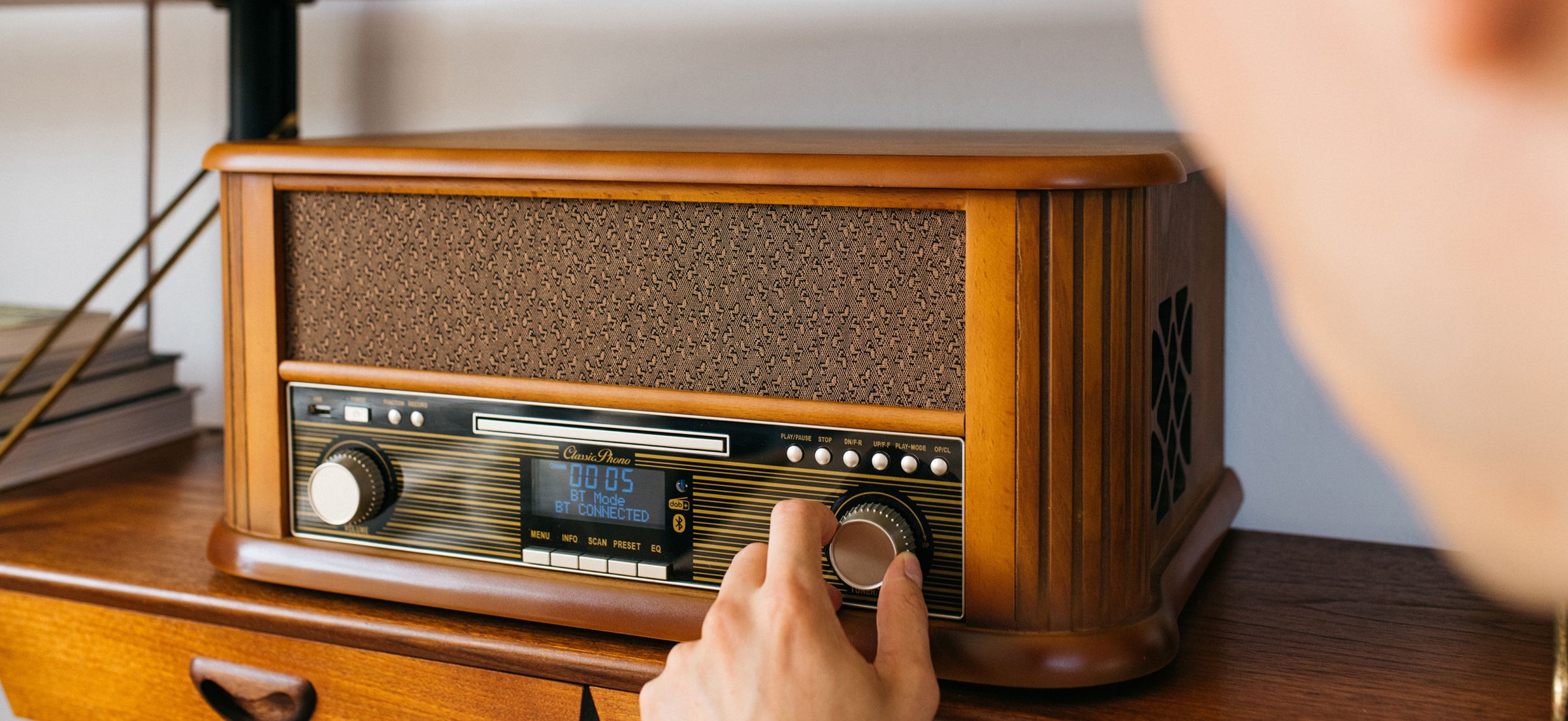 ---
Retro record player from Lenco
Is a modern record player not for you, but is the retro design of an old record player exactly what you are looking for? Then at Lenco we have the Classic Phono collection for you. Lenco's retro record players take you back to the golden days of vinyl, while retaining modern convenience and functionality. The retro record players are equipped with, among other things, Bluetooth function and/or USB connection. Discover why the Lenco Retro Record Player is a must-have for music lovers and retro enthusiasts:


Rediscover the old years
Take a nostalgic trip back in time while enjoying the warm sounds of vinyl. Let yourself be carried away by the melodies of the past and relive the magic of music as it was meant to be - pure, authentic and timeless.
Modernly made
Despite the vintage appearance, the Lenco Retro Record Player is equipped with modern functions. With the built-in USB connection you can easily digitize your vinyl collection and transfer it to your computer or smartphone. With Bluetooth it is possible to stream music from Spotify or another streaming service to your retro record player
Timeless Retro design
The retro record player is not only a great sound source, but also a beautiful addition to your interior. The retro design with wooden finishes and vintage details adds a touch of elegance and charm to any space.
Lenco suitcase record player
The suitcase record players were especially popular in the 1950s and 1960s, when people increasingly wanted to listen to music on the go. We wanted to bring this retro design back to Lenco, so we also brought back the suitcase record player in addition to the Classic Phono collection. The suitcase record player is compact and portable so you can take it anywhere. Of course, we have also modernized them with functions such as Bluetooth reception. The suitcase record players are also very nice to give as an original gift with their accessible entry-level price. You can get one for just €64.99 Classic Phono TT-10BN suitcase record player. 
Want to buy a retro record player? 
Are you convinced and would you like a retro record player from Lenco? Then don't hesitate any longer, order your retro record player before 8:00 PM and you will receive it tomorrow. From €30,- you will also receive your order at home for free. You receive a 2-year warranty on all our products and if you are not satisfied, you can always return your order within 30 days.