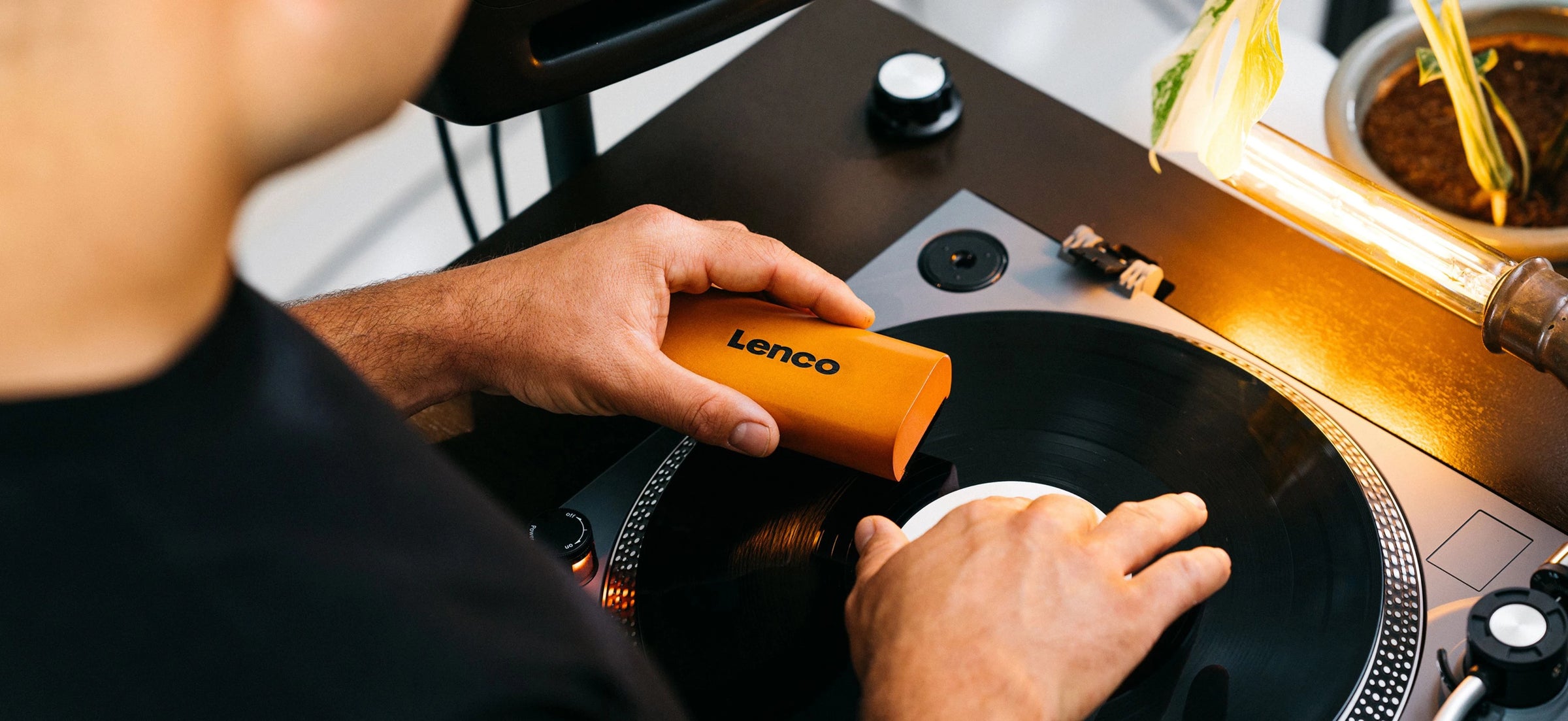 Record player accessories
---
Record player accessories from Lenco
As a vinyl record lover, you know that a record player requires more than just a needle and a record to create a great listening experience. There are various accessories available that can help you get the most out of your turntable and enjoy even better sound quality. It is of course also a 'must' to keep your LPs nice and neat. This way your collection will always look good. We also have accessories for this at Lenco to guarantee this.
Lenco record brush
One of the most essential accessories is a record brush. This brush helps remove dust and dirt from the record before playing it. By using a record brush you prevent the needle from being damaged or unwanted noise or crackling sounds from occurring during playback, because there is dust/dirt in the grooves. At Lenco we have a nice record brush in ours TTA-3in1 in TTA-5in1 set.
LP holders and LP covers
Of course you also want to be able to store your records. For this we have 2 beautiful record cases at Lenco: the TTA-301BNWH and the TTA-300BUWH. If you want to have your records on a nice display, then the TTA-040BN a good option for you. To prevent damage to your LP covers, the Lenco TTA-50SL clear protective covers a good choice for you.
Want to buy record player accessories?
Are you convinced and would you like record player accessories from Lenco? Then don't hesitate any longer, order record player accessories before 8:00 PM and you will receive it tomorrow. From €30,- you will also receive your order at home for free. You receive a 2-year warranty on all our products and if you are not satisfied, you can always return your order within 30 days.