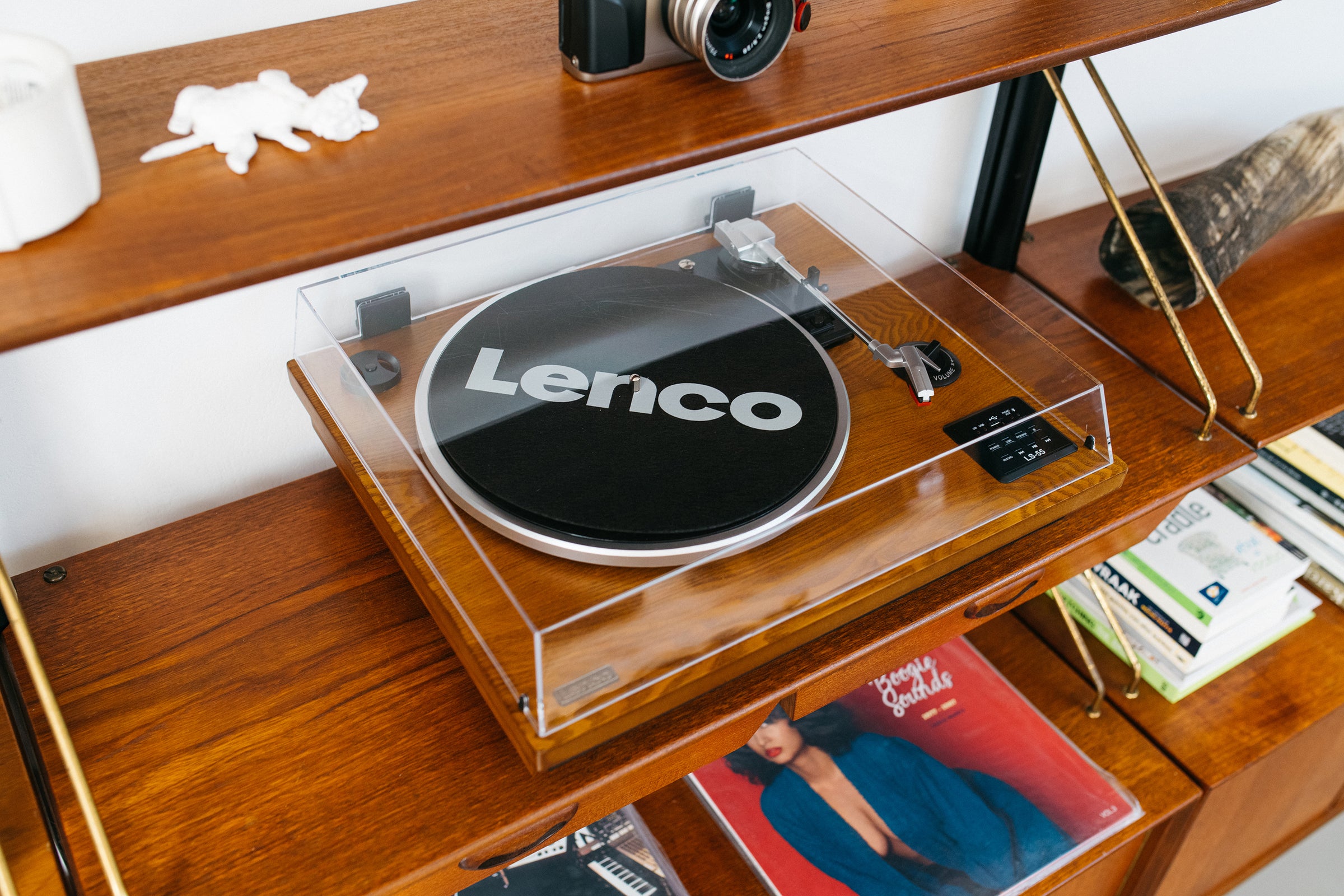 ---
USB record player from Lenco
When you think of a record player, you mainly think of the past, when they had never heard of a USB connection. Over the years, record players have acquired additional features, including a USB input. A USB connection to your record player is a nice addition in several ways. With this you can:


Play MP3 files
You can still play modern songs that have not been released on LP on your record player this way. This way you can keep the retro vibe even when the songs are stored digitally.


Digitizing plates
By connecting your record player with USB connection to your laptop/PC, it is possible to digitize your old records. This allows you to play your retro records on your phone or laptop.
USB record player with track splitting
Track splitting is a functionality available on some of our USB models. The process of track splitting involves a record player automatically or manually dividing the recorded music from a vinyl record into individual songs or tracks. On a vinyl record, multiple songs are often listed one after the other on the same side of the record, without any breaks between the songs. With track splitting turntables, users can enjoy the following benefits:


Easy digital archiving
When you play and record a vinyl record with a record player with track splitting, the system automatically detects the silences between songs. This allows the recorded songs to be saved as individual files, which is useful for digital archiving and organization.


Easily select songs
By splitting the vinyl record into individual tracks, you can easily select the songs you want to play or convert to digital formats, such as MP3.


No manual separation work
Turntables without track splitting feature require users to manually mark and split tracks when recording vinyl records. The track splitting function automates this time-consuming process.
Want to buy a USB record player?
Are you convinced and would you like a USB record player from Lenco? Then don't hesitate any longer, order your USB record player before 8:00 PM and you will receive it tomorrow. From €30,- you will also receive your order at home for free. You receive a 2-year warranty on all our products and if you are not satisfied, you can always return your order within 30 days.